Education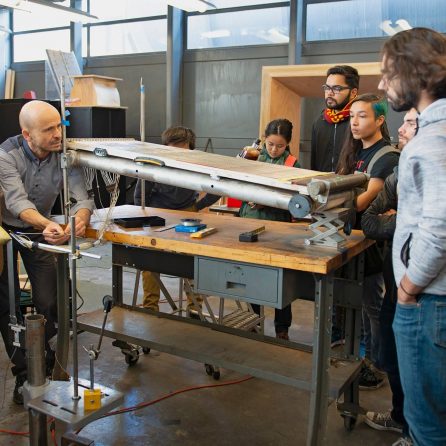 Welcome to Course 16
The AeroAstro undergraduate engineering education model motivates students to master a deep working knowledge of the technical fundamentals while providing the skills, knowledge, and attitude necessary to lead in the creation and operation of products, processes, and systems.

The AeroAstro graduate program offers opportunities for deep and fulfilling research and collaboration in our three department teaching sectors and across MIT. Our students work side-by-side with some of the brightest and most motivated colleagues in academia and industry.

Upon leaving MIT, our students go on to become engineering leaders in the corporate world, in government service, and in education. Our alums are entrepreneurs who start their own businesses; they are policy-makers shaping the direction of research and development for years to come; they are educators who bring their passion for learning to new generations; they are researchers doing transformative work at the intersection of engineering, technology, and science.
Meet the Academic Programs Team
Course 16 Sectors of Instruction
The department's faculty are organized into three sectors of instruction. Typically, a faculty member teaches both undergraduate and graduate subjects in one or more of the sectors. View the latest Course 16 subject listings (via MIT's Registrar Office.)
Hear from Students & Alumni