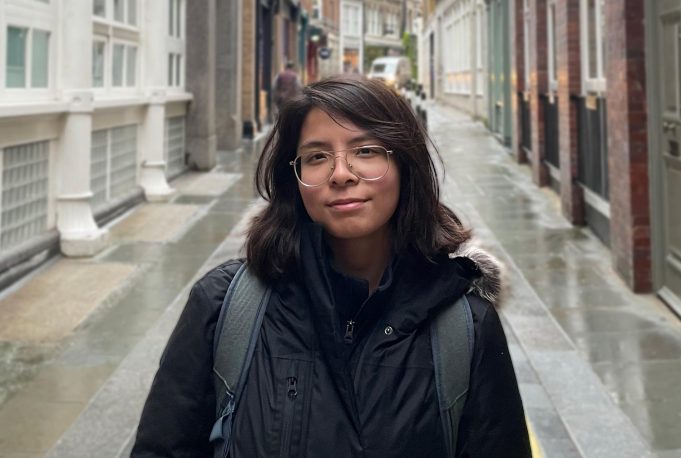 Photo courtesy of Nicole McGaa
Photo courtesy of Nicole McGaa
February 9, 2023
|
Department of Aeronautics and Astronautics
Nicole McGaa named Brooke Owens Fellow
The Brooke Owens Fellowship Program has announced its 2023 cohort of fellows, which includes junior aerospace engineering major Nicole McGaa. She is among the 47 women and gender minorities selected for the seventh class of "Brookies." McGaa was chosen through a highly competitive application process involving written and creative submissions and interviews with the Fellowship leadership team and industry leaders. She will intern at Blue Origin in Denver, Colo. as part of her fellowship.
 
"I could not be more honored to uphold the mission and legacy of Brooke Owens in my academic and professional career in aerospace," says McGaa. "Already, I feel welcomed and connected to the other fellows in my class and at MIT, and I'm looking forward to being surrounded by a group of incredibly ambitious and accomplished individuals paving the way as engineers, leaders, and gender minorities in my field."
 
The selected fellows will receive a paid summer internship with industry-leading aerospace companies and organizations and mentorship from one or two senior or executive-level mentors. The Fellowship concludes in the annual Brooke Owens Summit, where Brookies come together to make valuable connections, receive one-on-one mentoring sessions, and participate in team projects and Q&A sessions with Congresswomen, astronauts, CEOS, and company founders.
 
Currently, McGaa combines her passion for aerospace and medicine through research on space suit design aspects under Prof. Katya Arquilla in the Human Systems Laboratory. This summer, McGaa will work with Blue Origin on their Advanced Developments Program, designing behavior for autonomous systems in cases far from nominal.
 
"I am excited to expand my knowledge base on another important area of human systems engineering," McGaa says. "I know it will both broaden and deepen my focus in human factors and bioastronautics."
 
In addition to her work in the lab, McGaa is a volunteer EMT-B for MIT Emergency Medical Services and the captain of MIT Doya, which competes in the NASA rocketry competition First Nations Launch, focusing on Indigenous methodology and representation in aerospace.
 
The Brooke Owens Fellowship was established in 2016 in memory of Dawn Brooke Owens, a pioneer in the aerospace industry and an accomplished pilot. The Fellowship seeks to inspire and support young women and gender minorities who share Owens' passion for exploring the skies and her desire to help those on Earth.