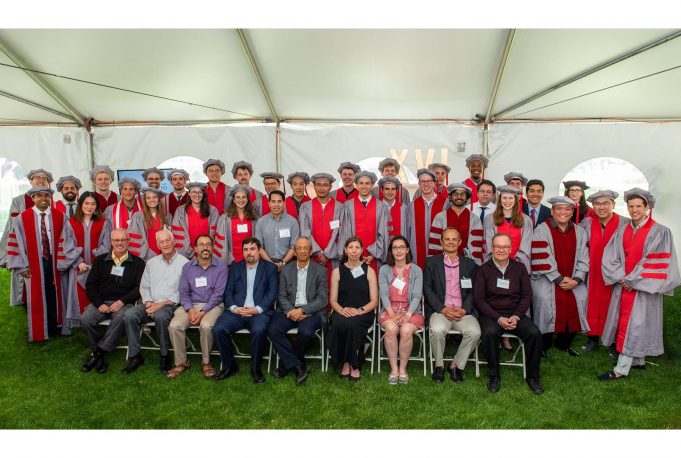 June 15, 2023
|
Department of Aeronautics and Astronautics
Congratulations to the AeroAstro class of 2023!
Happy graduation to the Department of Aeronautics and Astronautics class of 2023! 41 graduate students and 57 undergraduates received their degrees at the beginning of June. During their time at MIT, the class of 2023 pushed the boundaries of the possible — contributing to groundbreaking research within our atmosphere and beyond. 

Our graduates will go on to both academia and industry, bringing with them the knowledge and skills gained during their years in AeroAstro. They will become part of a distinguished network of alumni who have played a pivotal role in shaping the field of aerospace, and continue to drive it into the future.

We wish all of our graduates the best of luck — as you venture into new horizons, remember that the sky is not your limit.