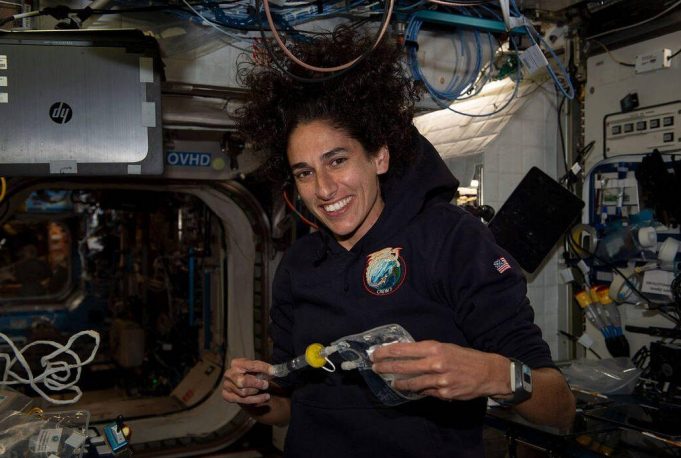 Jasmin Moghbeli ('05) leads Crew-7 ISS Mission
AeroAstro alumna and astronaut Jasmin Moghbeli ('05) is the mission commander on SpaceX's Crew-7 mission to the International Space Station, which launched from NASA's Kennedy Space Center on Saturday, August 26, 2023. 

Moghbeli leads an international crew that also includes astronaut Andreas Mogensen, JAXA (Japan Aerospace Exploration Agency) astronaut Satoshi Furukawa, and Roscosmos cosmonaut Konstantin Borisov, for a science expedition aboard the orbital laboratory. Crew-7 is SpaceX's seventh commercial crew rotation mission for NASA.

Crew-7 will conduct new scientific research to benefit humanity on Earth and prepare for human exploration beyond low Earth orbit. Experiments include the collection of microbial samples from the exterior of the space station, the first study of human response to different spaceflight durations, and an investigation of the physiological aspects of astronauts' sleep. These are just some of the science experiments and technology demonstrations that will take place during their mission.

This is Moghbeli's first trip into space since her selection as a NASA astronaut in 2017. The New York native earned a bachelor's degree in aerospace engineering at MIT, and a Master of Science in aerospace engineering from the Naval Postgraduate School in Monterey, California. Moghbeli, a helicopter and Marine Corps test pilot, has more than 150 combat missions and 2,000 hours of flight time in over 25 different aircraft. She also is a graduate of the U.S. Naval Test Pilot School in Patuxent River, Maryland. As mission commander, she is responsible for all phases of flight, from launch to re-entry. She will serve as an Expedition 69/70 flight engineer aboard the station. Learn more about Moghbeli's journey to the ISS in this video from CBS News.

Crew-7 joined Crew-6 aboard the ISS, and the two crews shared the space for about a week before Crew-6's return to Earth on September 4. AeroAstro alum Woody Hoburg ('08) and MIT alum Stephen Bowen ('93), both members of Crew-6, were there to greet Moghbeli and her crewmates and share the momentous occasion. Before departing, Hoburg presented Moghbeli with her United States Astronaut Badge.

Find Jasmin Moghbeli (@astrojaws) on Instagram to follow along as she lives and works on the ISS!