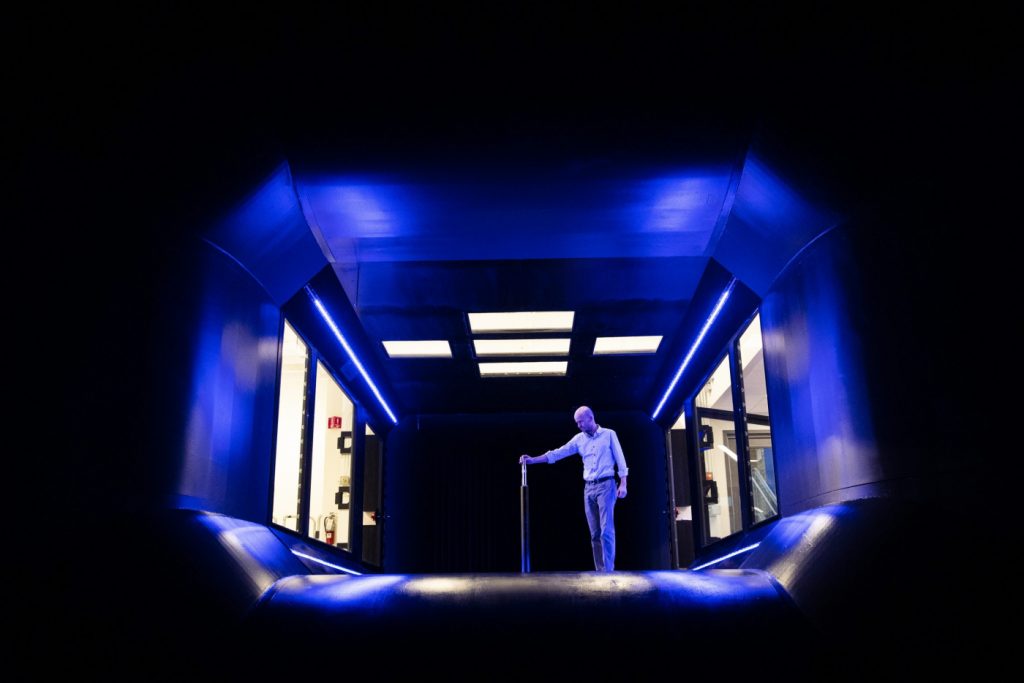 The Wright Brothers Wind Tunnel at the Massachusetts Institute of Technology is a subsonic, closed-circuit, closed return, atmospheric wind tunnel currently classified as having the largest test section of any wind tunnel in academia. Since its dedication in 1938, the Wright Brothers Wind Tunnel has become a campus landmark used for education, research, industry, and outreach.

In 2017, the MIT Department of Aeronautics and Astronautics (AeroAstro) announced it would replace the tunnel with a brand-new facility thanks to a lead funding commitment from Boeing. In addition to support from Boeing, the Wright Brothers Wind Tunnel replacement and Building 17 renovation were made possible thanks to gifts from Becky Samberg and the late Arthur "Art" Samberg '62 and MathWorks for the MIT Wind Tunnel Instrumentation Platform Project, which is helping MIT build and operate a state-of-the-art modern data test driver and data acquisition system.
Key tunnel features include:
Maximum speed: 230 mph
Test section: 7.75 x 12 x 18 ft (H x W x L)
Contraction ratio: 8:1
Turbulence level: below 0.05%
6-axis external main balance
Variety of model-mounting options
Variety of air data probes
Built-in traverse
MATLAB-based tunnel control and data acquisition system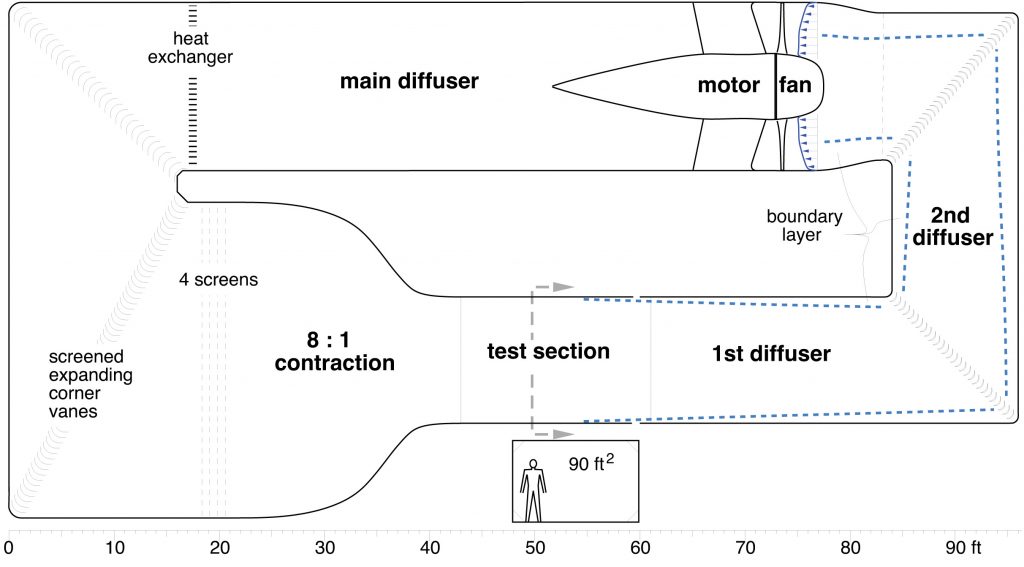 The facility is also home to two additional, smaller Hangar Tunnels with test section sizes of 1.5′ H x 1.5′ W and 2′ H x 3′ W.

The Wright Brothers Wind Tunnel is a modern aerodynamic testing facility with a wide variety of commercial, scientific, and educational purposes, including:
Wind tunnel testing by outside users, including commercial companies and government agencies.
Graduate and undergraduate research projects.
Graduate and undergraduate education.
Interested in working with us? Get in touch.
People
Email: aa-wbwt-contact@mit.edu.