Wright Brothers Wind Tunnel Homepage
Meet the new Wright Brothers Wind Tunnel at MIT
A state-of-the-art facility replaces a nearly 80-year-old campus landmark to become the most advanced wind tunnel in U.S. academia.
About
Nestled in the heart of MIT's campus in Cambridge, Massachusetts, the Wright Brothers Wind Tunnel is a subsonic, continuous-flow, closed-return tunnel that features exceptional flow stability.
Our Key Features
8:1 Contraction Ratio
Air speed: 230 mph
Test section: 7.75' H x 12' W x 18' L
Boundary layer ingesting fan
Screened expanding turning vanes
MATLAB-based tunnel control and data acquisition system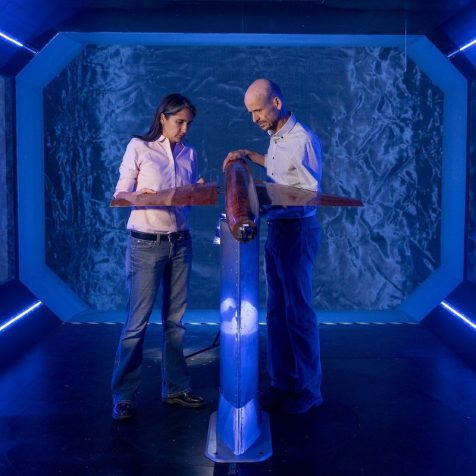 Want to work with us?
Our doors are open. We look forward to working with researchers, educators, and industry on wind tunnel testing.