AeroAstro Alumni Dispatch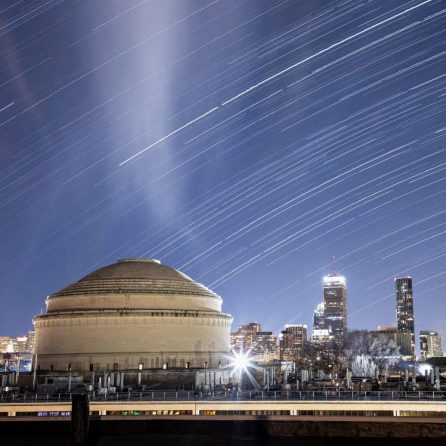 Newsletter | Fall 2021
A Message from the Department Head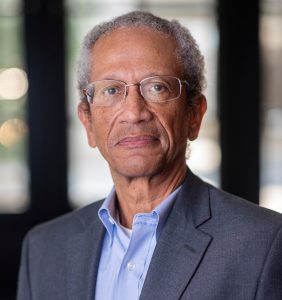 Dear Course 16 Alumni,

We need your help: how can the Department foster a sense of community among our alumni? To that end, we are revisiting our alumni engagement strategy, and we would be interested to hear your thoughts on how we can best stay in touch with you, what type of content you are interested in seeing, and how you are most interested in staying engaged with the community.
 
Please visit the survey link in the email you received by December 1 to share your thoughts and feedback on some proposed alumni outreach ideas, including a regular newsletter that looks something like the one you are reading now. Please note while the data gathered from this survey will help inform our alumni engagement strategy going forward, we are constrained by time, scope, and resources, so we will not be able to incorporate every good idea or address every pain point proposed in the survey or noted in the survey results.
Lastly, I wanted to share some updates regarding AeroAstro leadership update effective July 1, 2021: I have been named associate dean of MIT's School of Engineering, where I will focus on advancing diversity, equity, and inclusion initiatives across the school. Prof. Hamsa Balakrishnan stepped down as Associate Department Head (ADH) and became the chair of the Undergraduate Committee. Prof. Steven Barrett moved from being the head of the Air Sector to the position of Associate Department Head and will maintain the education portfolio in the Department. Prof. Jonathan How moved from Undergraduate Committee Chair to become the chair of the Graduate Committee. Prof. Zoltán Spakovszky moved from chairing the Graduate Committee to being the head of the Air Sector. The rest of the leadership team has stayed the same: Prof. Nicholas Roy will remain as head of the Computing Sector, Prof. Paulo Lozano will remain as head of the Space Sector, and Prof. David Darmofal as Director of Digital Learning (on sabbatical). Finally, we were excited to welcome Dr. Sonya T. Smith, a professor of mechanical engineering at Howard University, joined the AeroAstro as our MLK Visiting Professor.

We look forward to hearing from you.

Daniel Hastings
Associate Dean for Diversity, Equity, and Inclusion
Department Head, AeroAstro
Cecil and Ida Green Education Professor
Alumni News
Highlights from recent MIT news coverage featuring Course 16 alumni
 
In a virtual event hosted jointly by the MIT-Russia Program — part of the MIT International Science and Technology Initiatives (MISTI) — and AeroAstro on April 20, Astronaut Michael Fincke '89 discussed his time as a student on campus, his experiences in both Russian and American space missions, and his advice for students interested in pursuing a similar career.
 
Paul Eremenko '01 was featured in a profile on the Slice of MIT blog, where he discussed his path to MIT and his current role as a co-founder and the CEO of Universal Hydrogen Co., a Los Angeles–based startup developing hydrogen storage, transport, and distribution solutions and hydrogen power trains for commercial aircraft. 
 
The MIT Corporation — the Institute's board of trustees — announced Annalisa L. Weigel '94, '95, SM '00, PhD '02 as the 2021-2022 president of the Association of Alumni and Alumnae of MIT.
 
Linda (Getch) Dawson '71 grew up during the height of the space race between the United States and the USSR. She recalls driving with her family from Massachusetts to a New Hampshire observatory to hear the beeping of the Soviet satellite Sputnik as it passed overhead. "It's funny how your path takes different turns, but I always came back to that first love: aerospace," she says. Dawson's path took her from MIT to NASA, then into a second career as a teacher and a writer, earning her the nickname "Rocket Woman" from colleagues and journalists along the way. 
 
When Janelle Wellons '16 isn't working at NASA's Jet Propulsion Laboratory, she shares her story with kids who might not think of careers in aerospace. "There was never a younger version of me that thought one day I could work for NASA," she says.
Faculty News
During the 2021 MIT Awards Convocation, Raúl Radovitzky received the Arthur C. Smith Award. Established in 1996 on the occasion of Dean Smith's retirement from the position of Dean for Undergraduate Education and Student Affairs, the award is presented to a member of the MIT faculty for meaningful contributions and devotion to undergraduate student life and learning at MIT. Carmen Guerra-Garcia received the Earll M. Murman Award for Excellence in Undergraduate Advising, which is presented to a faculty member who has served as an excellent advisor and mentor for undergraduates and who has had a significant impact on their personal lives and academic success. Devin Johnson '22 received the Albert G. Hill Prize, which is awarded to juniors or seniors from underrepresented minority backgrounds who have maintained high academic standards and have made continued contributions to improving diversity, equity, and inclusion at MIT. Watch the ceremony.
 
Carmen Guerra-Garcia was among the awardees recognized by the Office of Naval Research (ONR) recognized as part of their Young Investigator Program (YIP). The purpose of the ONR YIP is to fund tenure-track academic researchers, or equivalent, whose scientific pursuits show outstanding promise for supporting the Department of Defense, while also promoting their professional development.
 
AIAA recently announced its Class of 2021 Honorary Fellows and Fellows. Dan Hastings and AeroAstro Visiting Committee member Gwynne Shotwell were named Honorary Fellows, the highest distinction conferred by AIAA that recognizes preeminent individuals who have had long and highly contributory careers in aerospace and who embody the highest possible standards in aeronautics and astronautics. Olivier de Weck was named Fellow, which is conferred upon individuals in recognition of their notable and valuable contributions to the arts, sciences, or technology of aeronautics and astronautics.
 
Luca Carlone received a National Science Foundation (NSF) CAREER Award for his research on "Certifiable Perception for Autonomous Cyber-Physical Systems."
 
Dava Newman contributed to Space News: Op Ed: The Senator and the Commander.
 
R. John Hansman and Douglas Hart (MechE) will both serve as co-director of the MIT Portugal Program after Dava Newman steps down this summer when she assumes her new role as Director of the MIT Media Lab. 
 
Daniel Hastings, along with Tracy Gabridge deputy director of the MIT Libraries spoke to MIT News about ideas and themes emerging from the MIT Value Statement committee's conversations, and the process of creating a statement that reflects the voices and values of the MIT community.
 
Sertac Karaman was named director of the Laboratory for Information and Decision Systems (LIDS.)
 
Olivier de Weck was named the Apollo Program Professor of Astronautics and Engineering Systems.
 
Danielle Wood was named as the new principal investigator (PI) for the Zero Robotics program at MIT.
Students & Education
MIT was ranked number one for graduate and undergraduate aerospace/aeronautical/astronautical engineering in U.S. News and World Report's annual rankings for 2022.
 
Eric Hinterman gave a TEDx Talk where he spoke about why space exploration and settlement is not only beneficial for humans on Earth through the technologies it develops but also critical for the survival of our species in the distant future.
 
When it landed on Mars on Feb. 18, NASA's Perseverance rover is carrying an instrument called MOXIE, which inhales atmospheric carbon dioxide and transforms it into oxygen. Since she began working on MOXIE in 2016, graduate student Maya Nasr has become an advocate for expanding international cooperation in space. Recently, she also presented "Your passport – an open door to opportunity, or a lifetime lockout?" at TEDxMIT, where she discussed overcoming the limitations imposed by her passport that prevent her from fully contributing her learning and passion to human's exploration of space.
 
Tara Venkatadri was among four MIT recipients to receive a Barry Goldwater Scholarship for the 2021-22 academic year. Over 5,000 college students from across the United States were nominated for the scholarships, from which only 410 recipients were selected based on academic merit.
 
Chelsea Onyeador was named a Mathworks Fellow and featured in a profile by the School of Engineering.
 
Ashley Kaiser worked with MIT AeroAstro's necstlab and NASA to leverage carbon nanotubes in designing stronger, tougher, and lighter materials for future space vehicles and habitats.
 
Theo Mouratidis was profiled by MIT News, where he shared his path to MIT and describe his research making fusion energy a viable source of plentiful carbon-free energy for coming generations.
 
Heng Yang spoke to MIT News about his work making self-driving cars safer through keener robot perception.
 
Victoria Preston spoke to MIT News about her work designing exploratory robots that collect data for marine scientists.
 
Recently graduated New Engineering Education Transformation (NEET) program alums Chloe Nelson-Arzuaga, Jeana Choi, Daniel Gonzalez-Diaz, Leilani Trautman, Rima Rebei, and Berke Saat, who have together studied autonomous robotics since they entered NEET during their sophomore year at MIT, simulated autonomous air pollution monitoring system for their final capstone project. 
 
Perched atop the MIT Cecil and Ida Green Building (Building 54), MIT's tallest academic building, a large, golf ball-like structure protrudes from the roof, holding its own in the iconic MIT campus skyline. This radar dome — or "radome" for short — is a fiberglass shell that encases a large parabolic dish, shielding it from the elements while allowing radio waves to penetrate. First installed in 1966, it was used initially to pioneer weather radar research. As the years passed and technology evolved, the radome eventually fell out of use for this purpose and was subsequently slated for removal as MIT began a major renovation and capital improvement project for the building. That's when the student-led MIT Radio Society, who had found creative new uses for the radome, sprang into action to save it — and succeeded.